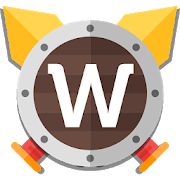 Last updated: March 5, 2019
Downloads: 100,000
Current version: 1.176
Average rating: 4.5
Author: [email protected]
Category: LittleEngine Games
Compatibility: Windows (XP, Windows 8, Windows 10, Windows Vista, Windows 7) and Mac OS (macOS Sierra, macOS High Sierra, OS X 10.11, OS X 10.10
Download Word Wars - Word Game for PC and Mac

Direct link

Direct link
Screenshots of Word Wars - Word Game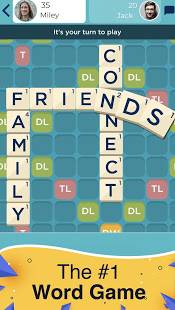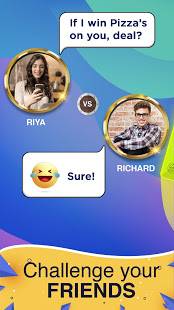 Video of Word Wars - Word Game
Description of Word Wars - Word Game
World's #1 multi-player scrabble word game!

PLAY the simple word-building game you are guaranteed to fall in love with.

Settle the word feud and take a crack at beating your friends in the most addictive and fun scrabble game online.

The board games style makes playing very intuitive not only for bookworms but for everyone who loves playing scrabble with friends

You can play whenever you want and against whomever you want: It is an asynchronous, cross-platform, multi-player game. You can play against your friends or against random opponents. And there are unlimited simultaneous games!

Make tactical WORDPLAYS in this warfare of vocabulary! Spread your word prowess!

Combine the letters in your rack with the ones on the board, and use the bonus squares to get more points. You can double and even triple the value of the letters you use or the words you make!

Play against players of similar level. Use in-game chat to communicate with friends.

Boggle your friends with new words everyday. Play Scrabble in ipad, tablets and iphones, and android phones for free!

All the words included in the scrabble dictionary to make sure that no-one cheats when you play scrabble with your friends

Download Wordwars now, join thousands of Wordwarriors on the battlefield and see why everyone is hooked!

Write back to us with any issues or suggestions, we are all ears!
Description of the last update (March 5, 2019)
- New and improved game layout
- Bug fixes