Last updated: October 22, 2018
Downloads: 1,000
Current version: 1.0.4
Average rating: 4.9
Author: [email protected]
Category: FlyBird Casual Games
Compatibility: Windows (XP, Windows 8, Windows 10, Windows Vista, Windows 7) and Mac OS (macOS Sierra, macOS High Sierra, OS X 10.11, OS X 10.10
Download Word Cross Journey: Word Link & Word Puzzle Game for PC and Mac

Direct link

Direct link
Screenshots of Word Cross Journey: Word Link & Word Puzzle Game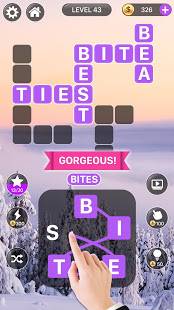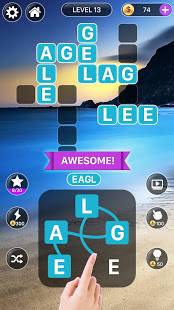 Video of Word Cross Journey: Word Link & Word Puzzle Game
Description of Word Cross Journey: Word Link & Word Puzzle Game
Word Cross Journey
provides the best
word cross
,
word link
, and
word connects
experiences. It takes you to a fascinating journey full of
word puzzles
,
word anagrams
,
word searching
, and
crosswords
! Stop hesitating, grab the chance of being a word master in this fresh and creative free word game! Hurry up!
Wake up your brain, stretch your mind! Crush the mountains of crosswords in the game.
Come and enjoy the
smoothest word link experience
in the game:
Swipe
on the screen and
draw lines
among the letters to connect them and link the words
Find, link and connect the
correct words
with correct letter orders
Discover all the target words in a level and complete the
word cross table
to make progress
Earn scores
and
coins
to get the useful boosts that helps you to crush the obstacles
Are you the word lover and fan who is not afraid of any word connect or word find challenges?
Can you solve the crosswords, link and connect all the words hidden in the dispersed letters?
Do you have enough stores in your vocabulary and word library?
Is your spelling skill strong enough to challenge the word puzzles in this game?
You don't want to waste time!
Download
and Play
Word Cross Journey
now!
Game Features
➤ Massive levels with proper difficulties and frequent words
➤ Timeless levels with challenge enough word anagrams
➤ Bonus words and useful rewards
➤ Creative and free hints
➤ No limit and cost on shuffles
➤ Valuable daily rewards
➤ Challenge tasks and quests
Why Word Cross Journey?
➤ Fluent operations and experiences on different type of devices
➤ Swipe and draw lines to link and connect the words
➤ Best brain challenge and mind exercise of word puzzles and connect
➤ Easeful user interface and anti-fatigue graphics
➤ Multiple ways to get free gifts
➤ Difficulties upgrade step by step, never too hard and never boring
➤ Free to play, no cost on unlocking new levels
➤ Offline word links and connect game, play offline anytime, anywhere
➤ Keep on updating with new crosswords, levels, events, activities and gameplays
Download and try, you will never put it down. This is not only a simple word puzzle or crossword game. You can learn new word and expanding your vocabulary by word link and word connect. Huge fun is wait for you in this game, a really good and easy way to know more words just by playing game.
Action now!
Download the game and start the Word Cross Journey!
Feel the super quality and experience by linking and connecting words!
Smash the crosswords and puzzles!
Like Us on Facebook to Stay Up-to-Date
https://www.facebook.com/wordcrossjourney/
CONTACT US
[email protected]
We are looking forward to hear your questions, suggestions and ideas!
Description of the last update (October 22, 2018)
New crossword game, 400 levels of word puzzles.