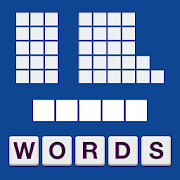 Last updated: September 19, 2018
Downloads: 1,000,000
Current version: Varies with device
Average rating: 3.9
Author: [email protected]
Category: Words and Maps
Compatibility: Windows (XP, Windows 8, Windows 10, Windows Vista, Windows 7) and Mac OS (macOS Sierra, macOS High Sierra, OS X 10.11, OS X 10.10
Download Pressed For Words for PC and Mac

Direct link

Direct link
Screenshots of Pressed For Words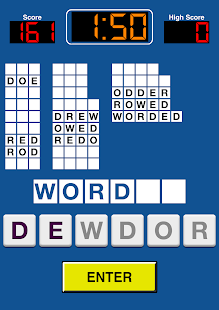 Video of Pressed For Words
Description of Pressed For Words
Pressed for Words
A Fun Anagram Word Puzzler
Easy to play, but with endless variety, Pressed for Words is the most fun you'll ever have in an anagram game. Expand your vocabulary, improve your spelling, and train your brain with this addictive word game!
Beat The Clock
- You've got six letters and 2 ½ minutes
- Identify ALL the words possible with these six letters
- Over 4,000 puzzles will keep your brain churning for days!
Solve The Puzzle
- Tap 'Mix' to reorder the letters and inspire your brain
- Check the answer grid to see how many possibilities are left
- Work against the clock to beat your high score!
Best Anagram Game
- No internet connection and no sign-in required
- Easy-to-play for novices and pros alike
Check out the Pressed for Words demo video and you'll be hooked right away!
Questions or comments? Contact us at:
http://aharm.net/PressedForWords/
Email:
[email protected]
Description of the last update (September 19, 2018)
Include access to privacy policy